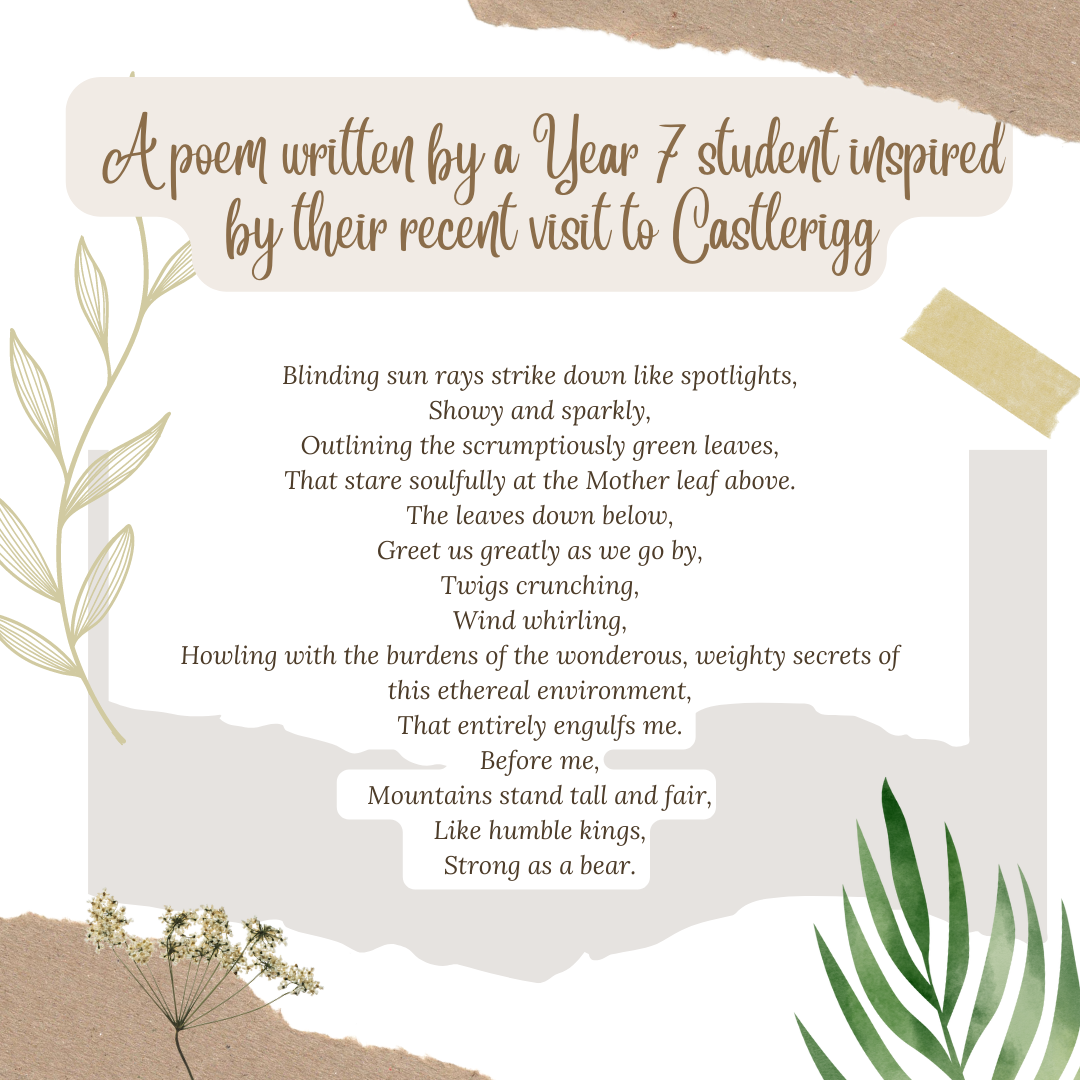 A poem written by one of Miss Doran's Year 7 set 2 students who was inspired by her recent visit to Castlerigg. Sylvie has used some excellent vocabulary within her poem and has successfully employed use of poetic techniques to encapsulate the beauty and power of nature. We are very impressed with your work Sylvie. Well done!
We love to see our students showing enthusiasm and enjoyment of their creative skills in English beyond the classroom. Have you written anything in your own time or in lesson that you'd like to share with the English department?
If so, please email your English teacher with anything you'd like us to read or showcase.