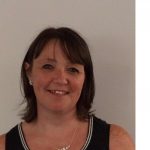 I attended St Joseph's School (a few years ago!) and have so many fond memories of my time there.
I have three sons, all who have previously attended St Joseph's and two of them have done extremely well in their chose careers, and my youngest is now at 6th Form.
I have been a governor at St Joseph's for over 16 years starting as a Parent Governor, then I was appointed as a Foundation Governor by the Church. I am very proud to be part of this wonderful school with pupils who want to achieve the very best they can.
I am the Chair of the Attendance and Behaviour Committee and a member of the Finance, Buildings and Health and Safety Committee. I am also the designated governor for attendance.
I also a Foundation Governor at St Patrick's Primary School and the Manager of the Helena Thompson Museum.