Mr Kinsella
Designated Safeguarding Lead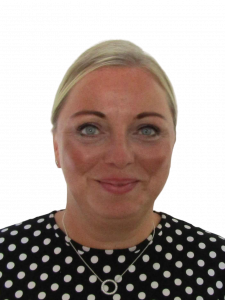 Mrs Jameson
Deputy Safeguarding Lead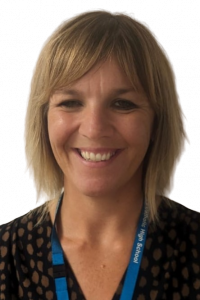 Mrs Dove
Deputy Safeguarding Lead
Mr Fillingham
Head of Year 10&11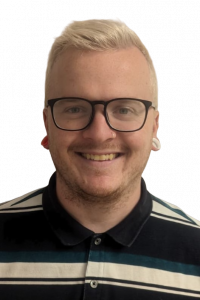 Mr Adams
Head of Year 9
Miss Morton
Head of Year 8
Mrs Eldon
Head of Year 7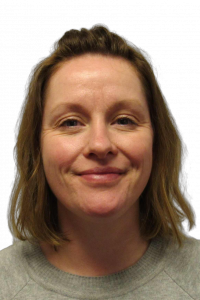 Miss Thornthwaite
SENCO
Alternatively, you can talk to ANY member of staff in school, at any time.
St Joseph's School is committed to safeguarding and promoting the welfare of children and young people and expects all staff and volunteers to share this commitment.
We are fully committed to ensuring that consistent effective safeguarding procedures are in place to support children, families and staff at school. All concerns are passed through the members of staff who are trained as "Designated Child Protection Officers" which make up the 'Safeguarding Team' in school.
Here in St Joseph's School, the 'Safeguarding Team' consists of:
The Designated Safeguarding Lead: John.Kinsella@sjchs.uk
Deputy Safeguarding Leads: Anna.Dove@sjchs.uk, Cherie.Jameson@sjchs.uk
Heads Of Year: Year 7 – Mary.Eldon@sjchs.uk, Year 8 – Nina.Morton@sjchs.uk, Year 9 – Lee.Adams@sjchs.uk, Year 10&11 –    Karl.Fillingham@sjchs.uk
Designated Safeguarding Governor: Deborah Naylor
Designated teacher for Looked after Children: Anna Dove
If you have any serious concerns about your child or any other pupil at St Joseph's School please do not hesitate to contact ANY member of staff, who will know who to contact, or indeed direct you to for the most appropriate advice and help.
Alternatively, if it is an emergency situation you can contact the police on 999, or you can contact the Cumbria Safeguarding Children on 0333 2401727
Safeguarding at St Joseph's Catholic High School
If you have a specific concern, or a general question or query, please contact our named Safeguarding Officer, Mr John Kinsella.
To safeguard children in our school we..
Issue a termly Keeping Children Safe at St Joseph's Document that is read by all staff and Governors each term.
Ensure our Safeguarding Poster is displayed in every room in school.
Ensure all staff and Governors have read Keeping Children Safe Document issued by the Government every September.
Secure our site during the school day by closing our gates.
Use a Signing in/out system in Reception.
Ensure all visitors wear a red visitor's badge on site and are asked sign that they have read our safety guidance.
Ensure all staff have current DBS checks, which are updated regularly in line with School Policy.
Ensure the school has adopted the Safer Recruitment principles and key staff are trained in. Safer Recruitment so that every interview panel has a member trained in Safer Recruitment.
Ensure references for new staff are sought and validated prior to appointment.
Ensure Partner agencies provide written assurance that their staff have undergone DBS checks.
Ensure all professional colleagues who work in our School have DBS checks.
Ensure all Pastoral Leaders have a Level 3 qualification in Safeguarding.
Ensure all staff, in their first term, complete a Level 1 course in Safeguarding and repeat this annually.
Have a button on our website for students to voice concerns about bullying and any other pastoral concerns, which goes to all senior staff.
For more information, on our Safeguarding Young People and Behavior policies please visit our policies page by clicking on the policy section of our website.
More Information:
Our Safeguarding policies are in the Policy section of our website under Wellbeing.
You can also contact any of the following organisations for advice or guidance
You may also find a range of information and support on health and wellbeing issues here
Agency
Contact Details
Information Provided
Childline

Website:

Childline is free, confidential and available any time, day or night. You can talk to us:

by calling 0800 1111

by email

through 1-2-1 counsellor chat

Whatever feels best for you.

Provides advice and support to young people on any issue they wish to discuss

Childline is there to help anyone under 19 in the UK with any issue they're going through.

You can talk about anything. Whether it's something big or small, their trained counsellors are there to support you

NSPCC

Website: https://www.nspcc.org.uk/keeping-children-safe/

Helplines:

Help for adults concerned about a child

Call us on 0808 800 5000

Help for children and young people

Call Childline on 0800 1111

Help for people who have experienced sexual harassment or abuse in education on 0800 136 663

Support and tips to help you keep children safe.

From advice on children's mental health to staying safe online, support for parents and what to do if you're worried about a child.

The Mix

Website:

The Mix – Essential support for under 25s

Talk to us via our online community, on social, through our free, confidential helpline or our counselling service.

The Mix is the UK's leading support service for young people.

They provide help and advice on any challenge you're facing – from mental health to money, from homelessness to finding a job, from break-ups to drugs.

Prevent

 

Website:

Prevent – Cumbria Constabulary

If parents feel that their child has been exposed or have any concerns about radicalisation.

Family Lives

Website:

https://www.familylives.org.uk/advice/bullying/advice-for-parents

Helpline:

0808 800 2222

Give a range of advice for parents if their child is being bullied or if they suspect they are being bullied.
 
Online Safety

CEOP

Website:

CEOP for Parents/Carers https://parentinfo.org/

How to Keep Kids Safe on YouTube [Full Guide 2022] (safetydetectives.com)

If you are worried about online abuse or the way someone has been communicating online let CEOP know.

CEOP is here to keep children safe from sexual abuse and grooming online.

UK Safer Internet Centre

 

Website:

Homepage – UK Safer Internet Centre

Provides a range of advice and guides on a range of online safety issues and advice on how to stay safe.

UK Safer Internet Centre

SEND advice pages

 

Website:

Provides a range topics and suggestions for starting and having discussions with young people with SEND about their online experiences.
National Online Safety

Website:

https://nationalonlinesafety.com/guides

Provides a range of online guides for parents on a variety of online platforms and other cyber issues

Think u know?

Website:

CEOP education programme

They provide a range resources and information on how to protect yourself online.

Resources are provided for parents and for different age groups of children.